At Clarke's Southern Truck Parts we carry a wide range of truck boxes, cabs and doors to suit your needs.
All models available (Chev/GMC, Ford, Dodge, Toyota's, Nissans and other imports). From long boxes to short boxes and from fleetside to step side. If you need it we've got it or can get it.

Most customers want boxes that are in good to mint condition but for those where it doesn't matter we also stock ones that are a bit rougher with some minor damage to them.

So if you need to replace your existing truck box please drop us an e-mail or call us and we will be happy to meet your needs and give you a quote.

Please note. Due to various conditions and availability, prices vary.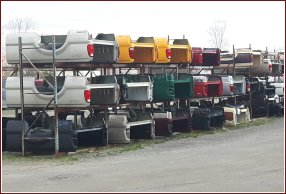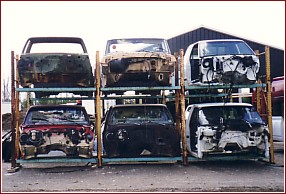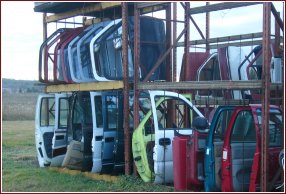 All models available: Chev/GMC, Ford, Dodge and others too. From 2w to 4w drive, regular cab, extended cab and crew cab. If you need it we've got it or can get it.

So if you need to replace your rusty or damaged cab please give us a call and we can give you a quote.

Please note. Due to various conditions and availability, prices vary.
(Doors are extra)